38 Smiles 🙂
In a nutshell, 38smiles started in late 2011 as a way for me to express my personal quest in saving the stray animals of Dubai. Since then 38smiles has grown into a group of like-minded people determined to help as many stray animals as we can to become beloved pets. We do however still believe in keeping things ''small'' and personal.  For us it's not about the volume of animals we rescue but about the quality of care we provide for them. 38smiles only works with STRAY animals (we don't rehome people's pets); 38smiles has no kill policy. No cost is too high for us when it comes to giving an animal a second chance.
38smiles is a non profit animal rescue group.  We cover our costs with donations from the public (donations can be given in to PetZone near the Mazaya Centre); we take part in Safa Park flea market; we have book sales together with Greenheart Organic Farms; we charge adoption fees when animal is rehomed; we have charity bake sales thanks to No Milk For Me.

Click here to see a wonderful video telling the story of 38smiles.
My story: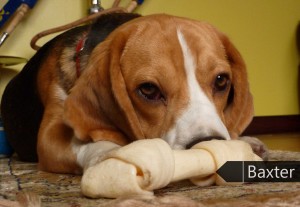 My name is Kremena but everyone calls me Kay. I've always been an animal lover. As a kid I begged my mom to get me a dog but instead I got a gold fish (thanks mom). At that moment I promised myself that one day I was gonna have a dog!!!
23 years later…this is where the story begins. Me and my hubby moved into a new villa- villa #38 and got a dog.
This is Baxter 🙂
We absolutely loved our villa; it had a lot of character and a nice little garden. What we didn't know as we were moving in was that the villa came with a few cats as a package!!! The previous tenant was feeding the stray cats and as she moved out the cats stayed behind so I started feeding them. To cut a long story short, we adopted one of the strays.

This is Jo Jo, then his brother Hugo, their sister Betty and their dad Tin Tin.

In the meantime I rescued a little kitten Nadia (well she is not little anymore!) and now we have 10 cats and Baxter of course.

Melvin, Ziggy, Biggy,  Matrix, and Mamma.
That's how it all started in villa # 38 and we put smiles on the faces of lots of cats!!!
Since then I've rescued, fostered, helped recover and re-homed many cats and dogs. I've also TNR( trap, neuter, release) loads of stray cats, organized 38smiles Adoption days and will continue doing more and more.
 This is Charlie….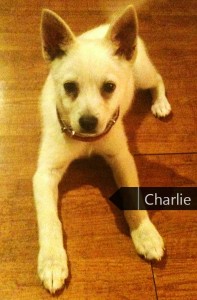 ' d boyz' are like twins
We found Charlie in a car park. He was only 3 months old, scared, hungry and covered with tics. People from the nearby supermarket said that he had been around for 4-5 days. Charlie had a collar on and I believe he was abounded by his family. When an animal (someone's pet) gets lost it keeps moving trying to find his way back home; when an animal is thrown away or dumped somewhere it stays there waiting and hoping that his owner will come back for him. Charlie was waiting for his 'family' to come back!!!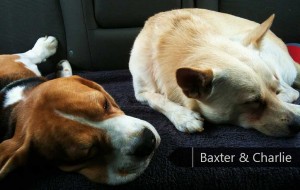 We fostered Charlie for a month before he got adopted by our best friends Mazen and Christina. Coincidentally they live in the neighbourhood. Charlie and Baxter are always together, they spend the days at our house, at our friend's house or in doggy daycare but always together, they only sleep apart. When people ask me I always say I have 2 dogs 🙂
This is what the press says about 38smiles and me: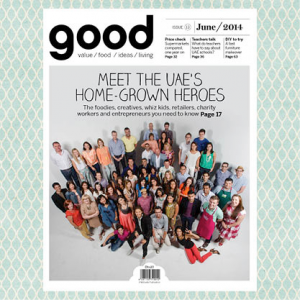 Check out the 38smiles facebook page.
Follow us on Instagram @38smiles.